The 2022 Toyota Tundra has just been announced by Toyota! We expect the see the the All-New 2022 Toyota Tundra in December 2021 with the TRD model expected to arrive in March of 2022. Toyota has yet to announce pricing for the new lineup of 2022 Tundra's but we believe that the base model (SR 4x2) will start off around $36,000. Stay tuned for more on the All-New 2022 Toyota Tundra.
Engine
With a new twin-turbocharged 3.4 liter V-6 engine replacing the previous 5.7-liter V-8 engine. The All-New 2022 Tundra can produce 389 horsepower and 479 pound-feet of torque, an increase of 8 horsepower and 78 pound-feet over the previous V-8 engine.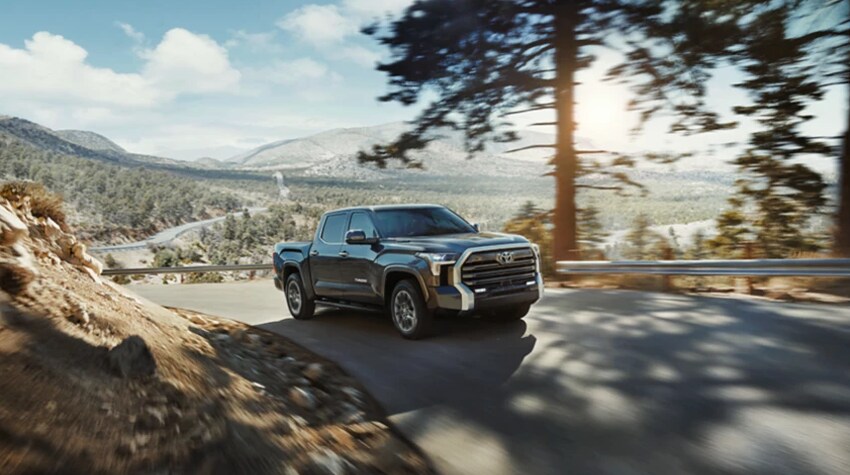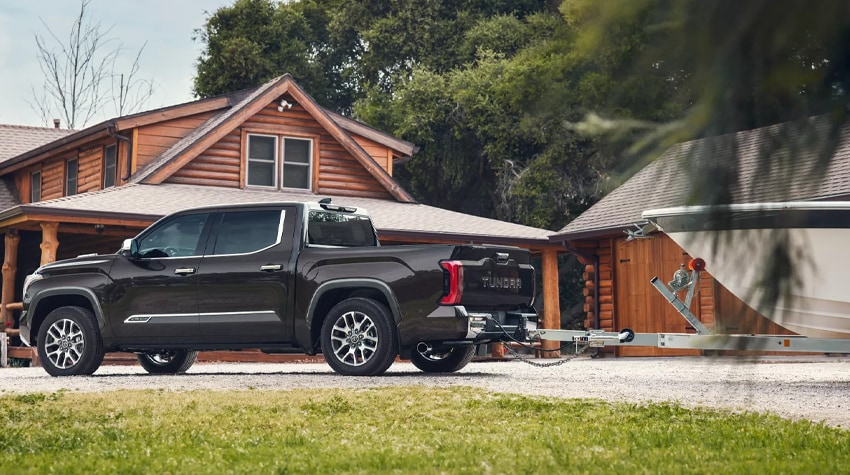 Towing
The previous generation of Tundras tow capacity is only 10,200 pounds with this new lineup of 2022 Tundras the tow capacity has been increased by 1,800 more pounds giving the vehicle owner a total of 12,000 pounds of tow capacity.
Interior
Major interior improvements have been made compared to the previous Tundra's. The All-New 2022 Toyota Tundra has an available 14.0-inch touchscreen (an 8.0-inch screen is standard). This is the first time Toyota is using its new Audio Multimedia interface. Just simply say "Hey Toyota", and it can give you directions using the standard wireless Apple CarPlay or Android Auto along with other commands.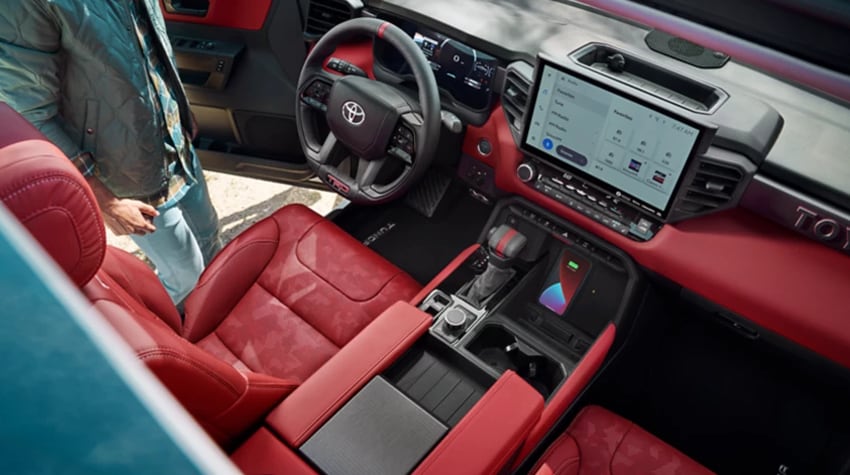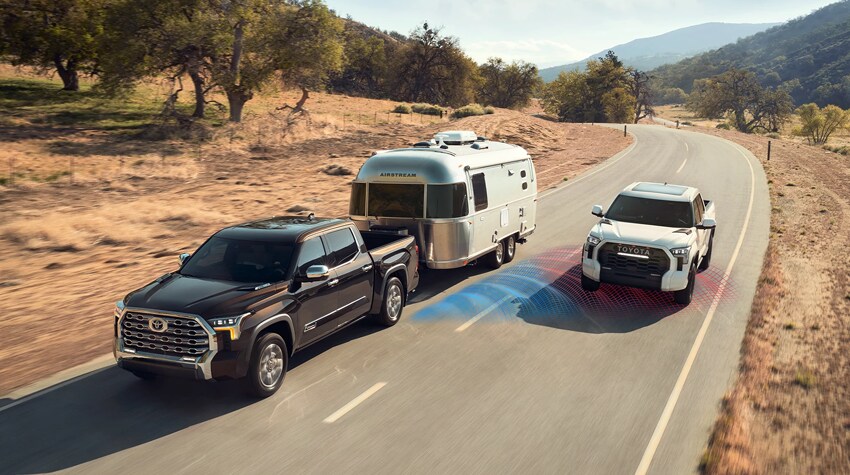 Safety
Toyota Safety Sense 2.5 will come standard with every 2022 Tundra. 
Toyota Safety Sense 2.5 includes automatic emergency braking with pedestrian and cyclist detection, junction turn assistance that monitors oncoming traffic, blind spot monitoring, rear cross-traffic alert, automatic high beams, adaptive cruise control and active lane centering.