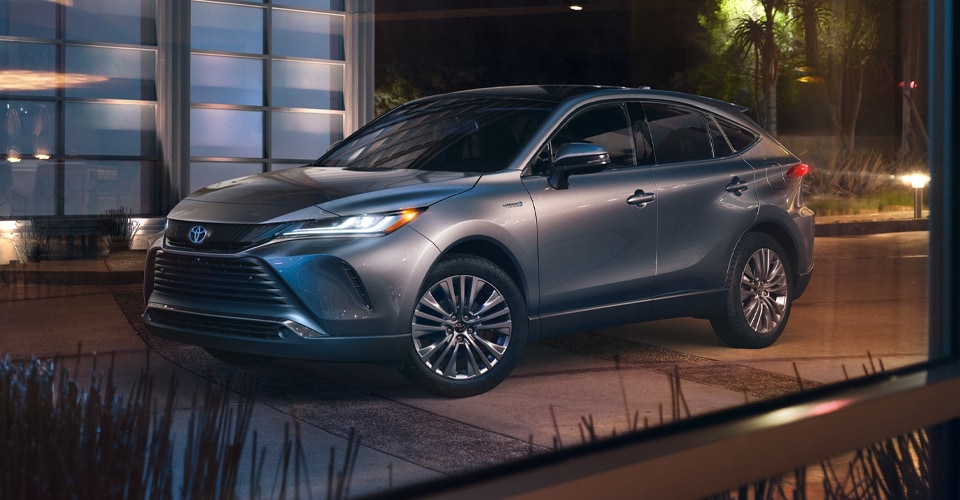 The all-new 2021 Toyota Venza is a midsize crossover SUV with an abundance of passenger and cargo room. All Venzas use a 2.5-liter four-cylinder engine and two electric motors (one dedicated to charging) to send power through a continuously variable automatic transmission to its front wheels.
Be the first in your neighborhood to own the new 2021 Toyota Venza.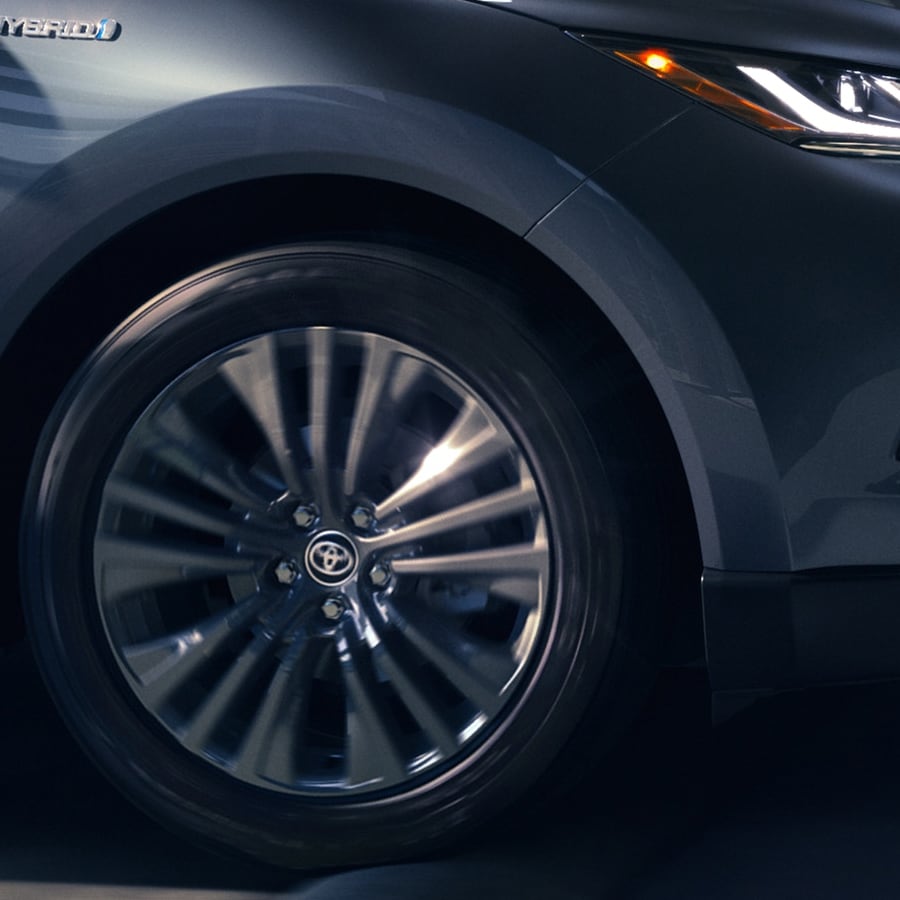 Tires and Wheeels
For better traction, the Venza has larger 225/60R18 tires. The Venza LE's standard tires provide better handling because they have a low 60 series profile (height to width ratio) that provides a stiffer sidewall. The Venza XLE/Limited's tires have a lower 55 series profile. For better ride, handling and brake cooling the Venza LE has standard 18-inch wheels. The Venza XLE/Limited has standard 19-inch wheels. The Toyota Venza's wheels have 5 lugs for longer wheel bearing life, less chance of rotor warping and greater strength. The Venza has a standard space-saver spare tire so you can replace a flat tire and drive to have the flat repaired or replaced. If a vehicle has no spare tire you are forced to repair the tire and if that fails you will have to call roadside assistance and get towed. Even run-flats can fail if they are sufficiently damaged.
Reliability
A hardened steel chain, with no maintenance needs, drives the camshafts in the Venza's engine. If a rubber cam drive belt that needs periodic replacement breaks, the engine could be severely damaged when the pistons hit the opened valves. For smoother operation, better efficiency and fewer moving parts, the Venza has an overhead cam design, rather than an old pushrod design. The battery on the Venza is in the trunk, which protects it from hot underhood temperatures that can degrade battery life. By keeping the Venza's battery 20 to 30 degrees cooler, its life is increased by years. J.D. Power and Associates' 2019 survey of the owners of three-year-old vehicles provides the long-term dependability statistics that show that Toyota vehicles are more reliable. J.D. Power ranks Toyota second in reliability, above the industry average. From surveys of all its subscribers, Consumer Reports' December 2019 Auto Issue reports that Toyota vehicles are more reliable. Consumer Reports ranks Toyota third in reliability.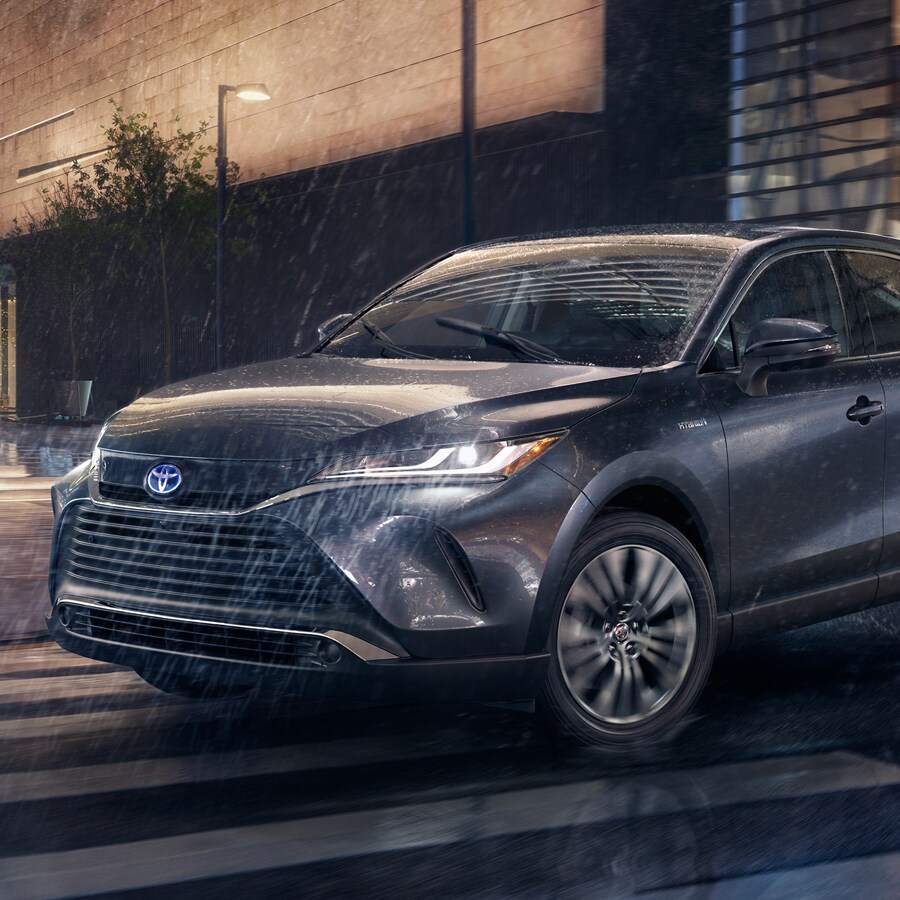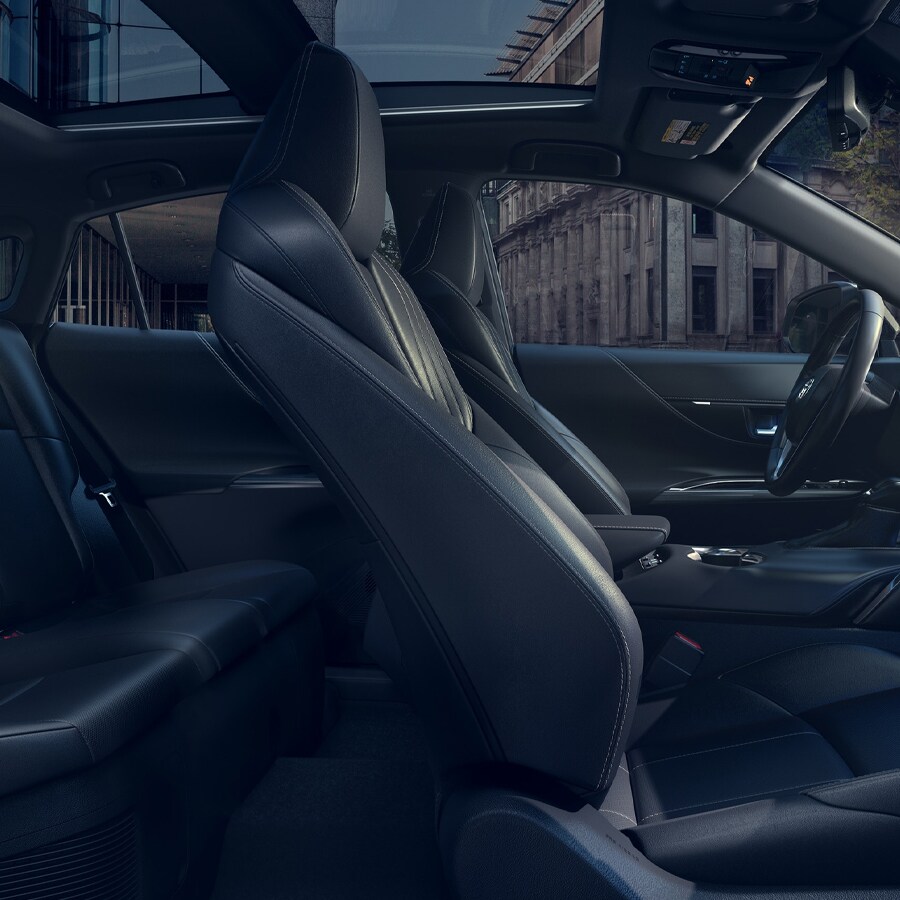 Passenger Space
The Venza has standard seating for 5 passengers. The Venza has 98.3 cubic feet of passenger volume. The Venza has 38.6 inches of front headroom, 40.9 inches of front legroom, 54.4 inches of front hip room, 57.4 inches of front shoulder room, 39 inches of rear headroom, 37.8 inches of rear legroom, 45.2 inches of rear hip room and 56.9 inches of rear shoulder room. For enhanced passenger comfort on long trips the Venza's rear seats recline.
Sorry, no items matching your request were found.
Reset Search